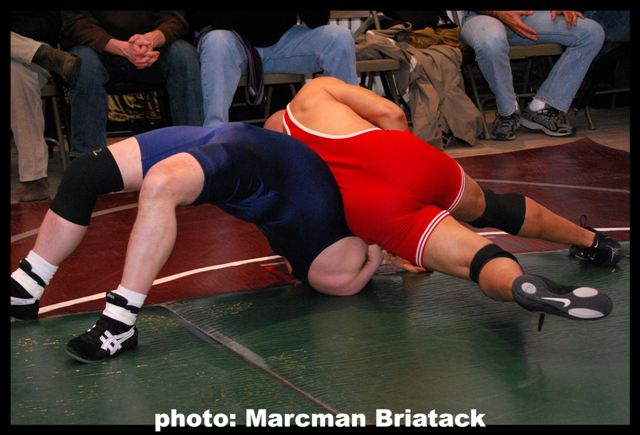 METRO WRESTLING is New York City's accessible, gay-friendly freestyle wrestling club for adults.
Wrestling practices occur weekly. Practices are sanctioned by The Amateur Athletic Union. (Click here to join). METRO coaches also teach a Beginners' Class for newcomers and those who have not wrestled in a long time.
Our October-December 2015 schedule is as follows. We will have practice 6pm-9pm on the following dates: Wednesday October 7, 14, 21, 28; November 4, 18, December 2, 9, 16. No practices on Thanksgiving, Christmas and New Year's weeks (Nov. 25, Dec. 23 & 30). We are planning to do Saturday practices in the future if space is available during that time.

All practices are at the Staten Island LGBT Center, 25 Victory Blvd, 3rd Floor (Corner of Bay Street). Directly across the street from the first SIR train stop (Tompkinsville), which is a free transfer from subways and buses in other boroughs (e.g. 1 or R to South Ferry/Whitehall).

See you on the mats!

Please note, we are not planning to have any practices at the 13th Street Center in Manhattan or other Manhattan locations.
METRO athletes compete locally and internationally at Gay Games, Northeast Beach Wrestling Championships, and at tournaments with other affiliated clubs.

Network with other wrestlers at
METRO WRESTLING
on Facebook.